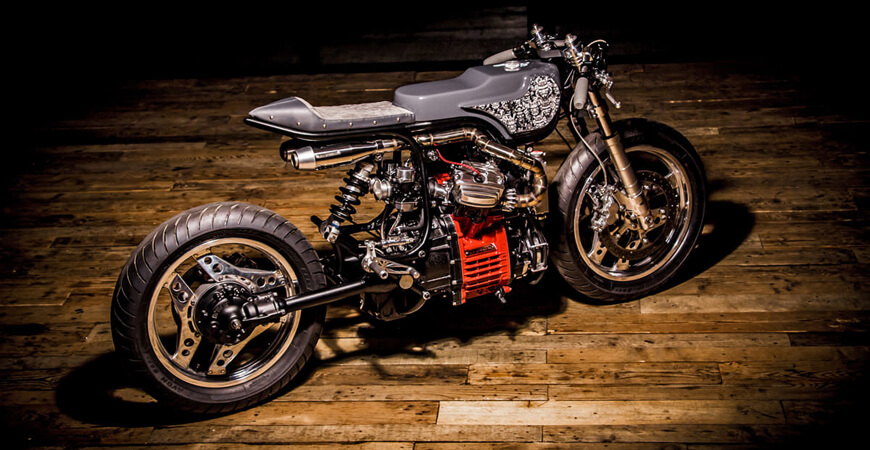 At Sturgis 2014 Indian Motorcycle unveiled their latest creation an all-new 2015 Indian Scout Motorcycle. This motorcycle is a reincarnation of the legendary Indian Scout, though it doesn't look the same as Charles B. Franklins 1920 Indian Scout. The innovative new 2015 Indian Scout has vintage spirit with modern aesthetics.

The new 2015 Indian Scout features the first-ever liquid-cooled 69 cubic inch V-twin Indian Motorcycle engine, which delivers immense power. The reliable and efficient liquid cooling ensures consistently outstanding performance in all riding conditions. The engine features an innovative styling, which could become a trend for other manufacturers.
The lightweight chassis improves the manoeuvrability providing it's rider more fun. The adjustable rear suspension is another visually innovative approach. Great stance and a low centre of gravity add more confidence for high-speed cornering. The desert tan genuine leather seat is a modern, authentic version of the original Indian Scout seat and looks very comfortable.
The 2015 Indian Scout promises to deliver efficient, reliable liquid cooling in all conditions at any speed. It features 6-speed transmission and electronic fuel injection. In regards to the overall styling this 2015 Indian has inherited most of its ancestry elements with a modern twist. The lines of this bike create an impression of it being in motion at all times. The black headlight and with chrome trip is inspired from the original Indian Scout while the headlight coordinates with other blacked out elements. The elegantly flowing fenders incorporate genuine Indian Motorcycle bodywork.
I have always been fascinated with Indian motorcycles, from being America's first motorcycle to Burt Munro's Bonneville land speed record. Indian Motorcycle is not just a motorcycle with two wheels, it's an integral part of America's motorcycle history. The New 2015 Indian Scout looks promising I can't wait for my turn to test ride this stunning beauty.
The recommended ride away price for this legendary Indian Scout seems to sit around $10,999 in the United States.